で分類する
Top 10
お値段
Reviews
A - Z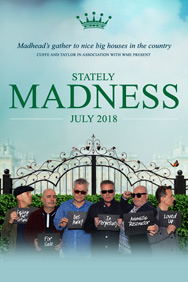 Madness Tour: Stratford Upon Avon
Music fans will get the chance to go One Step Beyond this summer as Madness announce an exclusive four-date tour of UK stately homes and a castle! The British pop icons, who have been thrilling audiences for almost four decades, will headline four open air gigs bringing their House of Fun to: July 6 - Englefield House, Reading July 7 ...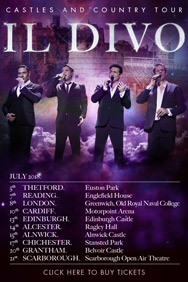 Il Divo: Stratford-upon-Avon
Il Divo put a fresh face on popular classical songs, utilising their exceptional voices, good looks and cultural diversity to bring their romantic blend of classical and pop music to audiences around the world. Formed by Simon Cowell after a two-year search, the quartet is comprised of American tenor David Miller, popular French singer Sébastien Izambard, Swiss tenor Urs Buhler, ...